Zandra Mathurin, BS (HCM), MBA, DHA (abd)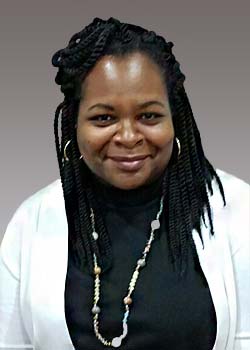 Zandra has worked in the medical field for 26 years. She began in medical records and worked her way through every department. Her healthcare experience includes rheumatology, endocrinology, neurosurgery, orthopedics and cardiology with 18 years of management experience. Zandra has a bachelor's degree in healthcare management, a master's degree in business and a doctorate in healthcare management (abd).
She enjoys traveling and spending time with her husband of 32 years, her children and her church family.